Shiba Inu & Dogecoin Investors Are Least Stressed, Study Finds
The FTX and Alameda-induced market crash caused sleepless nights among investors as Bitcoin fell below the $16,000 mark on Tuesday. BTC is now at its November 2020 lows and has shed all gains that it generated last year where it reached an all-time high of $69,044. The cryptocurrency markets have made investors feel anxious, and the majority of holders are under both financial and mental stress. A recent study published by UK's Coinkickoff shows that Shiba Inu and Dogecoin investors are least stressed out amid the market crash.
Also Read: Shiba Inu: Can Bone Survive Without Shibarium Launch?
The study shows that FTT token (FTX) holders are the highest stressed-out group at 37.99%. The FTX exchange fallout and the wrongdoings of Sam Bankman-Fried is the sole reason for the unending stress. Tether investors come second in line in the stress meter with 35.92% of investors agreeing that they're stressed out.
Bitcoin investors come close at 34.80% in stress levels as BTC plummeted to $16,000 and is threatening to slip further.
Below are the top 10 cryptocurrency investors that are the most stressed out:
FTX – 37.99%
Tether – 35.92
Bitcoin – 34.80%
Cardano – 32.44%
XRP – 30.73%
Ethereum – 30.63%
UNUS – 30.54%
VeChain – 27.32%
Cronos – 26.10%
Algorand – 25.45%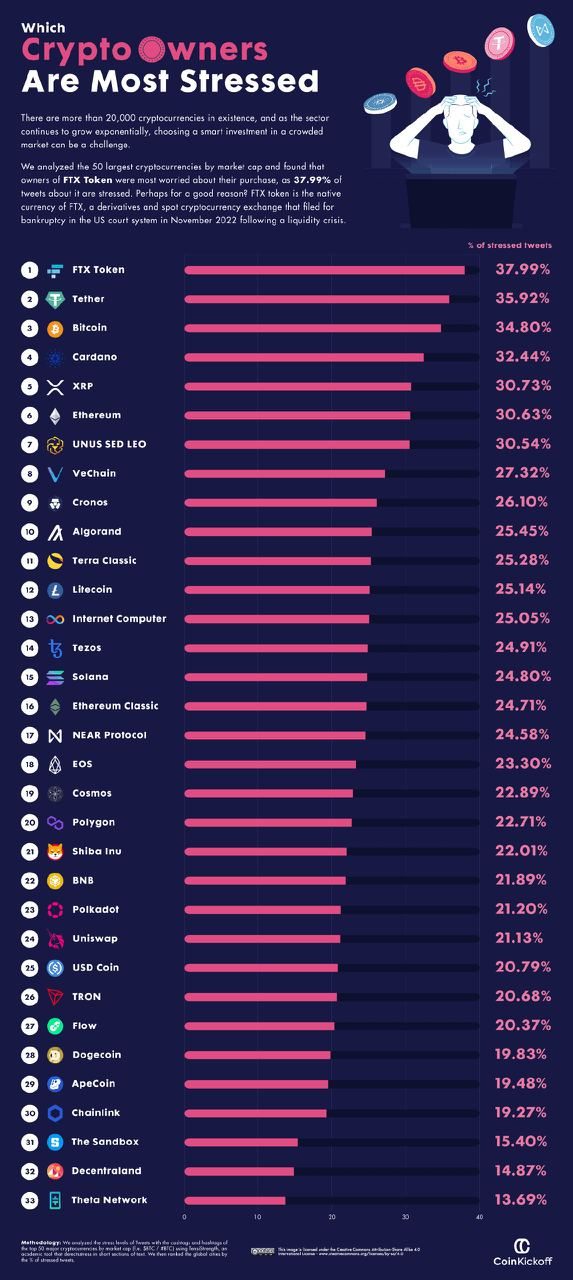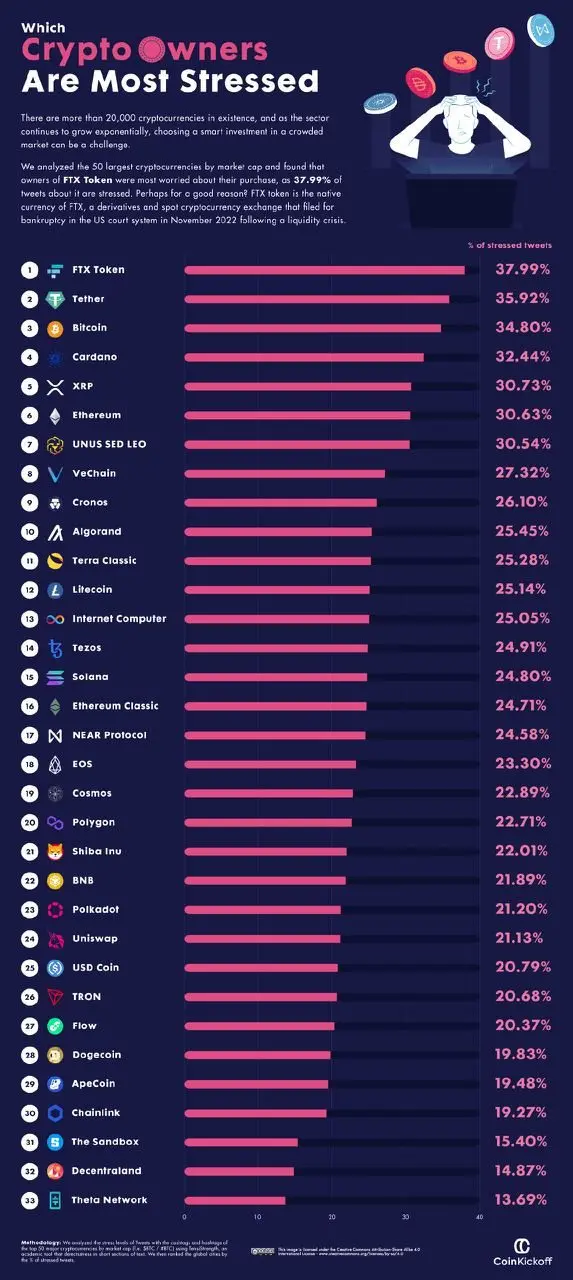 Also Read: Shiba Inu Ecosystem Collapses 60% During the Crypto Crash
Shiba Inu & Dogecoin Investors Least Stressed Out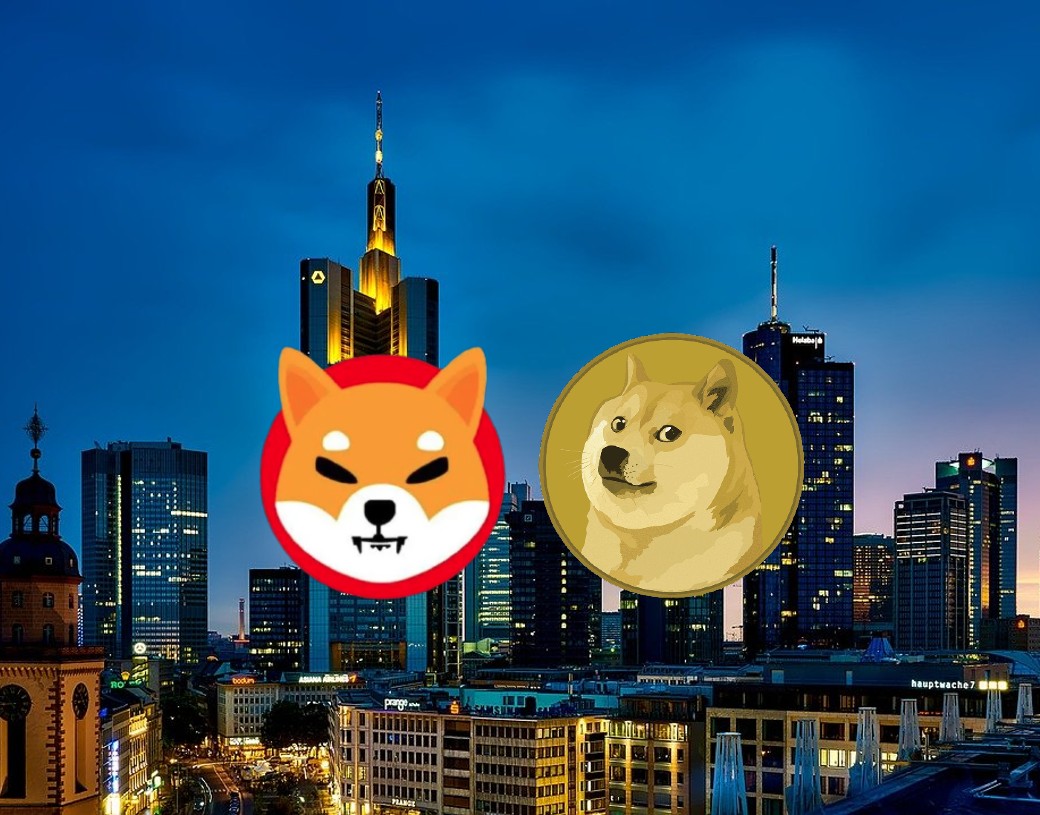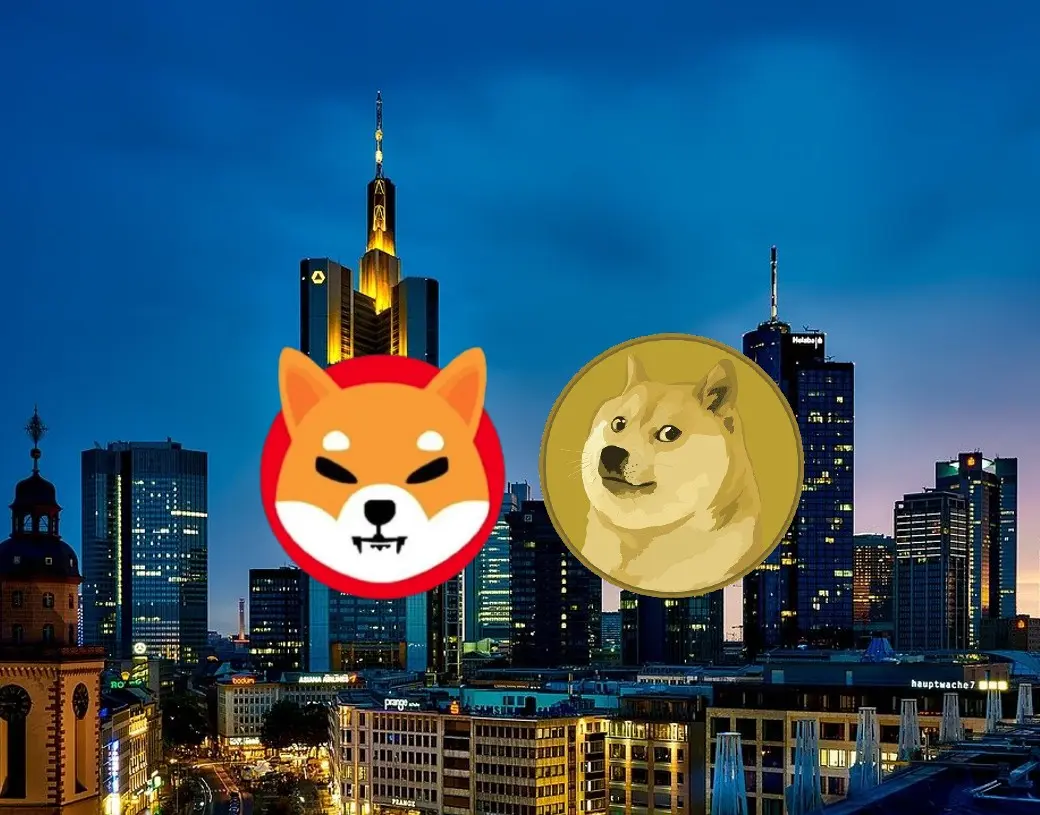 The study from Coinkickoff shows that Dogecoin and Shiba Inu investors are among the least stressed out group. While Shiba Inu comes at the 21st spot at 22.01%, Dogecoin comes at the 28th position with 19.83% of investors saying they're stressed.
The study highlights that Shiba Inu and Dogecoin investors are calm despite the cryptocurrency market crash. Also, the study sheds light that investors in the United States are the most stressed out in the global cryptocurrency markets. You can read more details about it here.
Also Read: Shiba Inu: Group of Investors Buy $10 Million Worth of SHIB in 6 Days
At press time, Shiba Inu was trading at $0.00000830 and is down 3.8% in the 24 hours day trade. On the other hand, Dogecoin was trading at $0.074 and is down 1.8% in the day's trade.